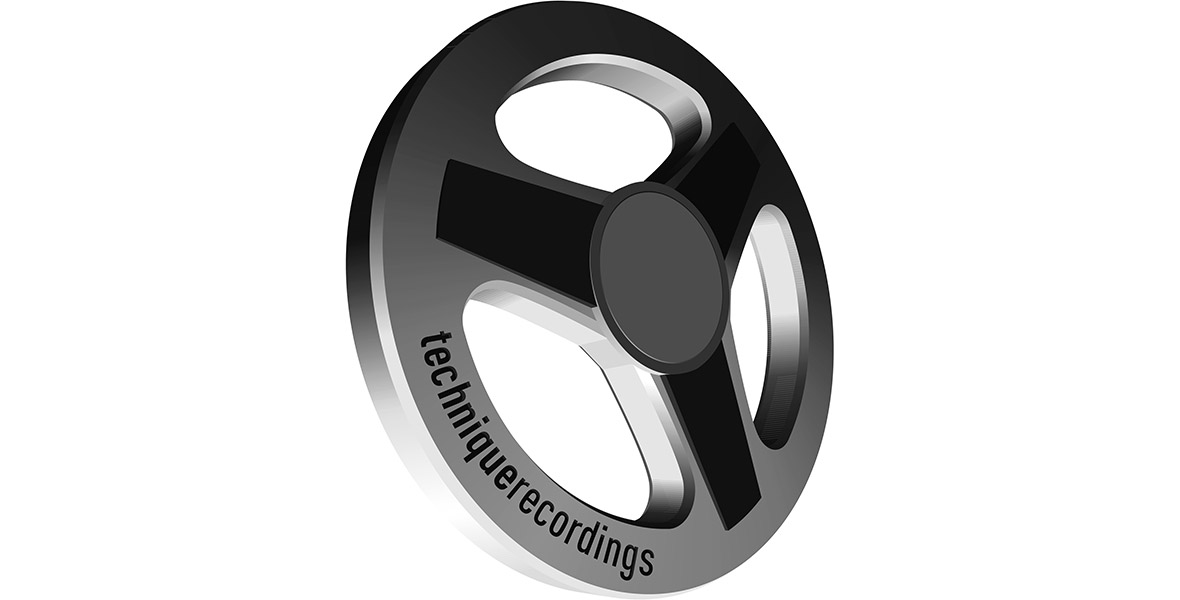 Midlands based Technique Recordings was established in 1999 by Simon 'Bassline' Smith and Andy Wright of Drumsound in order to provide a fresh vehicle for their musical projects in jungle and drum & bass
This alliance has been the defining strength behind the label: combining experience, enthusiasm and knowledge in order to progress as a unit rather than as a set of individuals.
"Technique Recordings embodies a mutual appreciation that everyone involved has something to offer and advancement is for the benefit of the project as a whole." (Knowledge Magazine 1999)
Technique Recordings is now recognised as one of the premier jungle/drum n' bass labels in the UK. In the last few years, they have widened their label base with the launch of W.A.R. Records and have started signing artists and tracks from around the world. Respect for Technique in the industry is immense, as is the support of the major DJs.
Technique Timeline
1999
Simon Bassline Smith & Andy Drumsound Wright establish Technique Records as a vehicle to release their own productions. Their debut release 'Future Tech / Target Practice' is quickly followed by 'Tunnel Vision / Explosive' under their alias Futuretech, gaining support across the board and announcing their arrival on the Jungle and Drum & Bass scene.
2000
The dawn of the new millennium sees Drumsound & Simon Bassline Smith continue where they left off with a string of releases, forging what is to become their trademark sound.
This year sees the label step it up a gear with their first EP project, 'Distortion in Sound'. Another landmark release for Technique is the dancefloor tearers 'I Need Your Love / Breakdown', gaining plaudits from all quarters of the Drum & Bass community.
2001
A new milestone – the tenth release for Technique is recognised by the announcement of 'The X Project' EP series. Part 2 invites the legendary TeeBee (now of Calyx & TeeBee) to remix 'Beeswax', adding an early taste of what has now become his trademark sound. TeeBee is now widely regarded as one of the most talented engineer / producers in dance music.
2002
Drumsound & Simon Bassline Smith unleash the infamous 'Stigmata'. The X Project EP series continues and Twisted Individual is called upon to remix 'Breakdown' and put his flavour on it, which takes the world by storm.
More legends in the game were drafted in for 'The Planets' EP later that year, Digital played his raw Jungle vibes with 'Pickyhead', pioneer DJ SS dropped 'In Love' and Twisted Individual was invited once again and brought 'Graveyard' to the table.
2003
Another pivotal year for Technique: Drumsound & Bassline Smith release 'Junglist' and Twisted Individual, who was making waves around the globe with his pioneering sound, was invited once again to nail a huge remix, helping Technique reach 67 in the UK charts. Drumsound & Bassline Smith's 'Get Through' was another successful project with Distorted Minds reworking it.
Technique launches sister label Word-wide Audio, an outlet for up-coming artists and for the established to flex their muscles creatively and experiment. The birth of Technique label night Interface become Derby's premier spot for Drum & Bass in the Midlands.
2004
Another big year for Technique: Drumsound & Bassline Smith release their debut album 'Nature of the Beast' which includes DJ favourites 'Crossfire (Danger)', 'Sucker' and 'King of Kings'. The seminal album received accolades across the Drum & Bass community and beyond, and is still considered a cult classic to this day.
It was also the first of many album DJ mixes released by Technique, featuring, courtesy of Grooverider's Prototype, Drumsound & Bassline Smith's 'The Odyssey', which was in DJ Mag's top 10 Dance tunes of 2004.
Technique also welcomed signings Skyver & D Jon from Australia, which would be the beginning of a long line of artists the label would sign and develop in an ever expanding community of international Drum & Bass talent.
2005
Technique make moves by signing Phetsta who releases his debut single 'The Bloodening / Gamera' and would later blossom into one of Australia's finest bass music producers and sought after exports.
A one-off appearance from State of Mind with 'Devil Eyes / Dread Rock' kept things rolling and remix duties are called upon by Silver (of Sonic & Silver fame and now North Base), Loxy (Renegade Hardware) and Nightwalker, on 'Palomino', 'Dragon Fly' and 'Tyrant' respectively.
BBC Radio 1's Zane Lowe takes a shine to Drumsound & Bassline Smith's 'Underworld' and three times DMC World Mixing Champion DJ Craze features 'Newsflash' on his latest mix series, both tracks taken from 'The Valley of the Kings' EP.
2006
A momentous year for Technique: The 'Street Technique' album project sees a host of talent pass through. No less than Mercury Prize Winner and Jungle / Drum & Bass pioneer Roni Size unleashes 'Friends / Bus Stop', Friction & K Tee remix 'Crossfire (Danger)', other artists include J Majik & Wickaman, Tali and Youngman.
Also Drumsound & Bassline Smith mixed 'The Street Technique' mix CD, which featured producer extraordinaire DJ Fresh's 'Cold Sound' as well as their own singles 'Booty Call' and 'Cape Fear', the former being a favourite of BBC Radio 1's very own Annie Mac.
2007
Technique sign Terravita who release their debut single 'Physics / Damages' and go on to develop into one of the U.S's finest electronic production outfits, headlining the most prestigious festivals in North America & beyond.
Phetsta drops his 'Congo' EP showcasing his exquisite production ability and Drumsound & Bassline Smith take it next level with club favourites 'Cold Turkey', 'Harder' and 'Skumbag RIP'.
2008
Another great year as the Technique artist roster continues to expand. Technicolour (now one half of Technimatic) signs and releases 'Good News Green', reinforcing Technique's musical philosophy in covering the full spectrum of Drum & Bass.
Tantrum Desire also sign and sets the pace with 'Xenomorph' / 'Last Stand'. Phetsta collaborates with Shockone on the brilliant 'The Sun / Cyclones' single topping off a memorable year for Technique.
2009
Technique hits t years and celebrates with another colossal album project, featuring reworks of fan favourites and a number of brand club anthems. Drumsound & Bassline Smith come with 'Can You Feel It', 'Cold Turkey VIP', 'Clap Your Hands', 'R U Ready' mixes and 'Law of the Jungle' featuring $pyda.
The dubstep mix of 'R U Ready' becomes the first alternative genre release on Technique and enjoys huge success in underground clubs, being rewarded with countless appearances on various mix CDs and TV shows.
Tantrum Desire remixes 'Welcome to The Jungle' and 'Cape Fear', Technicolour reworks 'Stay Loose (Tear Drop)' and Camo & Krooked make a one off appearance as they feature on Phetsta's 'Stage Diver.
2010
Another year, another album, another signing: BBC Radio 1Xtra's Crissy Criss collaborates with Youngman on their 'Give You The World' album. Featuring 'Pimp Game', 'Kick Snare' and a handful of Hip Hop and R&B influenced numbers, pushing Technique's reach even further.
Dub Foundation sign and bring their own brand of drumstep to the masses. Tantrum Desire keep up the pressure with their 'Runaway Bass' EP and Drumsound & Bassline Smith re-release 'Clap Your Hands' by popular demand, which includes a full remix package and a first House track on Technique.
This year also sees releases from Technicolour & Kromatic (now Technimatic), Dub Foundation and a Tantrum Desire collaboration with Cabbie.
2011
Things keep getting busier for Technique. Tantrum Desire continue to fire on all cylinders and come with their 'Foreplay' EP and their single 'Reach' takes it next level, becoming the first music video project for Technique.
Phetsta shows his versatility and all round production prowess once again with the superb 'Prism' EP. L Plus' signs and drops his 'Time Travel' EP, and 2DB make the leap from sister label World-wide Audio and unleash 'Original Sound System Style'.
2012
The roster continues to expand in a year where Technique sign Hashtag (aka Erb'N'Dub & KG) and Dushi. Technique launches the 'Crossfire' EP, a grand showcase of all the current talent. Dushi gets her first outing on the Crossfire EP with 'Canderal' and Erb'N'Dub also makes an appearance collaborating with L Plus on 'Replika'.
Tantrum Desire continue to keep the pressure up with another music video for 'What Is Your Desire' (ft. I-Kay), as well club favourites 'Get With It' and 'Reach VIP'.
Also this year: L Plus's brilliant 'Amazing' EP gets the video treatment, 2DB release their 'Break the Walls' EP, Hashtag come with the 'Hurt & Pain' EP and new signing MaxNRG come correct with his 'Prometheus' EP to cap off a hectic year for Technique.
2013
Another milestone, Technique Recordings hit 100 releases. To celebrate, Drumsound & Bassline Smith release a two-part EP aptly entitled TECH 100. The first part includes 'Nicaragua', 'Serious Business', 'Breakin' Badboy and 'Neighbourhood'.
This is the year Technique sign production prodigy Spectrem, who wastes no time and releases his 'Supernova' EP. Tantrum Desire has another great year with 'Guided Rhythm' and 'Fly Away', L Plus brings the fire with his brilliant 'Priceless' EP, 2DB switch it up with the 'Motion' EP and MaxNRG drops 'Hide Away My Heart' EP.
2014
Technique continue the centenary celebrations by releasing part 2 of the Tech100 EP as Drumsound & Bassline Smith do the honours once again, unleashing 'Phantasm' and a 2014 revamp in 'Can You Feel It' VIP.
And it doesn't stop there: a stunning 43 track 'Retrospective' LP produces the largest album project on Technique to date, with classic cuts getting remastered and presenting a wonderful nostalgic piece for fans old & new.
It is also the year Tantrum Desire releases 'Adventure Through Space', L Plus' 'Everyone' smashes it up, Erb'N'Dub's 'Let Me Fly' EP comes out and Document One sign and release their debut 'Revolution' EP.
2015
Another monumental year as Technique Recordings celebrates its 15th year anniversary. Two extensive and successive albums were compiled to acknowledge this, consequently producing the largest project on Technique to date.
The '15 Years of Technique' album part one features 18 tracks from all 12 artists on the Technique roster. Part two, the 'Summer Selection' album, includes no less than 31 tacks with 15 guest appearances and two DJ mixes from Document One & Spectrem.
Tantrum Desire also releases their 'Diversified' album, a superbly crafted and accomplished piece covering the full circumference of dance music. This year also sees Technique add Kronology & Infrasonik signed to Technique.