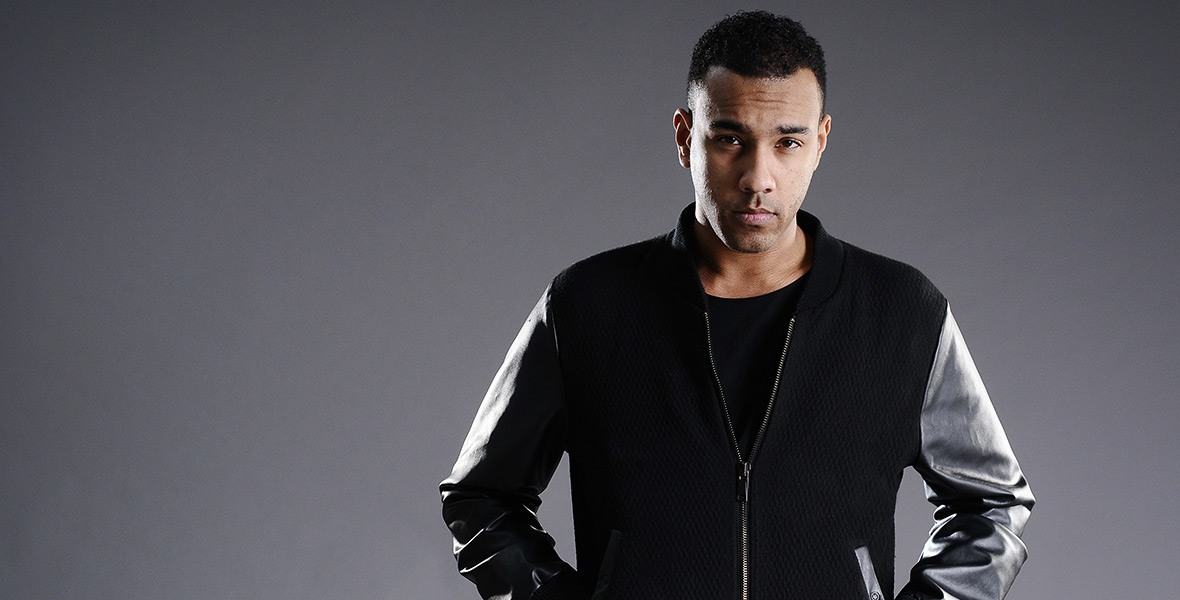 South-east London based duo, Jay Faleye (Producer / DJ) and Devin Smith (DJ) who go under the name Tantrum Desire, met in 2004 at a small pirate radio station through the love of drum & bass music.
Before that, these two individuals had portfolios in their chosen fields, which were producing and DJing. The two clicked with the same passion, interest and destiny, which was to break into the drum & bass scene.
In 2005, a bunch of TD tracks on a load of CDs were passed out in Spain at a big drum & bass event. This then attracted Nu-Breed's – MC Shortston, who received a copy of the track collection and saw a spark in the production. This gave him some ideas and business plans to start up a new label called 'Heavyweight Records'.
This was the new home label for the boys, which released tracks such as, The Red Pill, Dreamscape EP, The Inner moon and White. Tantrum Desire also had bootleg projects lying around in the lab, which gave Shortston another idea to accompany Heavyweight with a bootleg label named "Booty". This brought you releases such as, 'Transformers', 'Jealousy', 'Drop It Like It's Hot' and 'Can't Stop'.
In early 2008, Tantrum Desire had a fan base which was only getting bigger, and the sound was getting a lot of word of mouth, until the duo caught the ear of Simon Bassline Smith, who saw the variety of styles in the productions and therefore became interested.
This led to him signing TD to the well established – Technique Recordings. Straight away, Technique released Tantrum Desire's debut 12" – 'Xenomorph' & the 'Last stand', which was presented on BBC Radio 1 by the likes of Zane Lowe.
From this, then set the trademark in the scene for the sound of big baseline synths and immense intro's. At the early stages, TD gained support from the likes of Fabio & Grooverider, Pendulum, Sub Focus, Drumsound & Basslinesmith, DJ Fresh, Matrix & Futurebound, Jaguar Skills plus more.
In the music scene today, the Londoners are best known for the worldwide anthem – 'Reach', which was released on Technique in late 2011, This included a 2nd mix with the tempo of Dubstep . Both mixes instantly boosted their career over night, hitting over a million views on YouTube channels such as UKF, becoming one of the most rotated singles on the scene, grabbing the Number #1 spots in the Top 100 charts at Beatport, Trackitdown, D&B Arena, and entering into iTunes chart. With support from Annie Mac, Benga & Skream, and Mistajam.
The word spread by being featured in highly ranked magazines like DJMag, ATM and Mixmag. From the success of the 'Reach', it was then decided, a VIP was in order. This was then released 6 months later which included a Reach Dubstep teaser, radio edit and the huge 'Get with it'. Featuring on the UKF Bass Culture Album. This was another track that highly supported and became a must play Anthem tune in DJ sets.
Not to mention TV and Radio presenter 'Fearne Cotton' who took a liking and gave its first daytime airplay on BBC Radio 1. Aside releasing singles, TD have also built a history in high demand remixes for a range of Artists, mentioning Laidback Luke, The Wanted, Rusko, Wideboys, Skrillex, Utah Saints, the list goes on.
In this present day, the next move is a Tantrum Desire LP, which is currently in the making and will be released later down the line, including the massive tracks – 'Adventure Through Space' and 'Nightmare', another hit that has gone straight to Number #1 in a small amount of time after being released. TD has become an exciting production outfit and is open minded when it comes to music, be prepared for the unexpected.
Bookings
Universal Artist Agency (Europe & rest of the world)
Circle Talent Agency (North America)