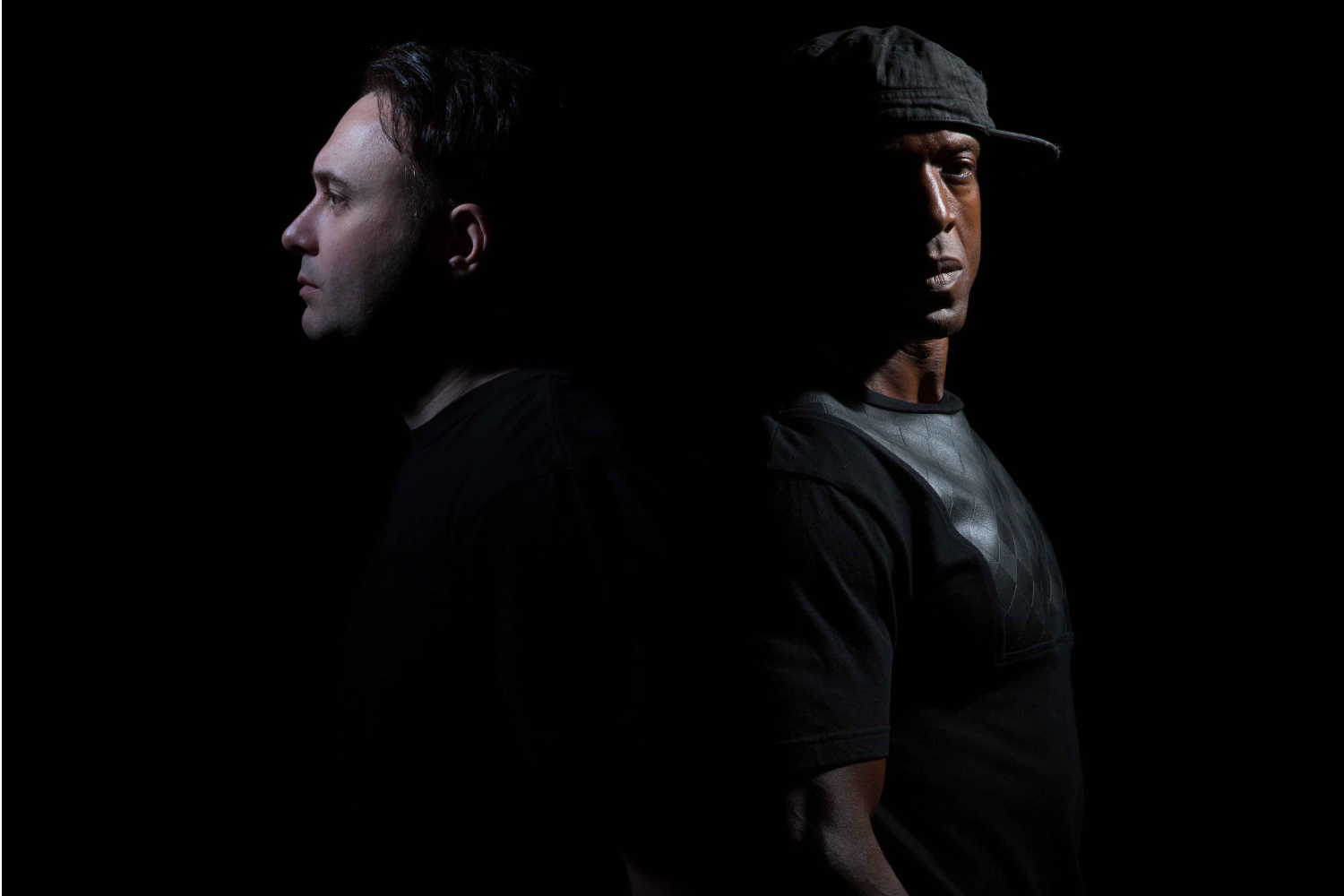 Drum & Bass would not be the same without Drumsound & Bassline Smith (aka Andy Wright, Benjamin Wiggett and Simon Bassline Smith). Together the trio have body-slammed dancefloors from Derby to Durban and established themselves as three of the finest Drum & Bass tastemakers on the planet, courtesy of the blue chip label Technique Recordings – an imprint that celebrated 15 years of killer dancefloor joints in 2014.
The magic has been bubbling ever since Wright and Wiggett met Bassline Smith at one of Derby's mentalist Technique club nights in the summer of 1998. The Drumsound pair had been crafting beats for a year, having originally started as a crew of six artists, while Bassline Smith had carved out a reputation as one of D&B's most influential players, with a career stretching back to the early '80s.
Together, they enjoy an impressively diverse arsenal of music that's ensured their place atop the D&B scene for over a decade. A peep through Wright's background and you'll find he's a classically trained musician with a strong background in indie rock – an ideal platform for harnessing the energetic groove that makes Drumsound & Smith's productions slide over the dancefloor.
His Drumsound compadre Wigget has been a diehard D&B head since the womb, while also tipping his hat to his Jamaican roots. Veteran Bassline Smith has been a funk and soul connoisseur for over 25 years and knows his way around a dancefloor blindfolded.
Drumsound & Bassline Smith are also in hot demand from the most respected heads at Radio One and 1Xtra and enjoy regular flogging on the airwaves from the likes of Zane Lowe, MistaJam, Annie Nightingale and Annie Mac to name a few. Something which has led to the trio being playlisted across both BBC Radio 1 and 1xtra.
The group is also one of the few artists to complete multiple mixes for the famed Radio 1, with a whisper of a request to complete a coveted Essential Mix in 2010. "We love them and have been supporting them since day one," Mac tells.
As their popularity begins to steamroll, so do the requests and as such Drumsound & Smith have issued re-rubs of songs including VV Brown's 'Leave' at the request of Warner/Universal and Fugative – Supafly for Ministry of Sound. Radio 1's Annie Mac also personally requested the crew complete a remix of Chipmunk's no.1 anthem 'Oopsy Daisy' for her Mash Hitz segment.
They also achieved an unlikely feat when they made the Eastenders theme dope, completing a re-rub for the E20 Music Competition set up by the BBC. Recent notable remixes include DJ Fresh's #1 single "Louder", Afrojack's "Take Over Control" and even remixes for Daft Punk and Moby.
No surprise that demand has seen the guys independently tour all corners of the globe setting the standard across America, Canada, Australia, France, Italy, Germany, Russia, Iceland, Spain, Holland, Sweden, Ireland, Czech Republic, Brazil, Poland, Switzerland, Uruguay, Norway and Italy.
2011 saw two of their own singles, Freak & Close both get Radio 1 playlisted & Record Of The Week for Mistajam & Zane Lowe. In the first few months of 2012, the group entered the UK charts with Ministry Of Sound released single "What Can You Do For Me", alongside Utah Saints. Followed by latest single "Through The Night", which after playlisting across a number the country's leading radio and TV channels (including the BBC Radio 1 A-List), gave the trio their 2nd Top 40 hit of the year.
In 2013, the continuation of Drumsound & Bassline Smith's support across the UK's airwaves with further BBC Radio playlisting and the release of their, 'Wall Of Sound' album. All of which was followed by the launch of their huge Wall Of Sound LIVE show, premiered to 10,000 fans at Belgium's Dour Festival this summer and currently touring the UK and Europe.
Their label, Technique Recordings also hit their century, one hundred releases couldn't be passed over without something just a little bit special. Fortunately, the label's bosses happen to be one of the biggest D&B acts in the world, so to mark a monumental occasion, Drumsound & Bassline Smith stepped up with a monumental release with Part I of TECH 100.
Drumsound & Bassline Smith have given back to their underground roots very early on in 2014 and the team have already set the tone. Joining the dots between the past and future of drum and bass music, TECH 100 Part II sets the standard for the next century of Technique Recordings releases.
Now embarking on yet another US tour and possibly their biggest yet with over 20 dates across America, Canada and a bonus Puerto Rico performance too, Drumsound & Bassline Smith are already set for another amazing year.
Bookings
Gram Agency (Europe & rest of the world)
Circle Talent Agency (North America)
Drumsound & Bassline Smith