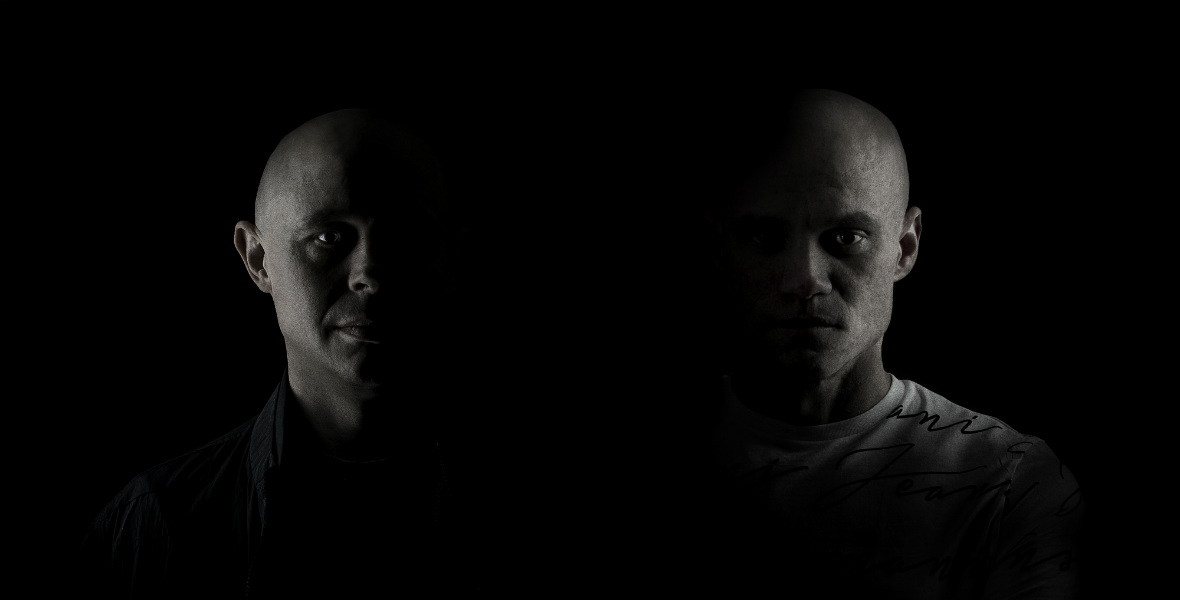 With startling sonic showdowns between them on huge labels such as Technique Recordings, Titan, Viper, Life, Audio Porn, UKF, Ministry Of Sound, & Drum & Bass Arena. Regular airplay from the likes of Friction, DJ Hype, Mistajam, Crissy Criss, Annie Mac, Annie Nightingale &  Fearne Cotton. These pair of award-winning artists have amassed over 20 years of experience and hundreds of production credits between them.
Culminating in a production & remix biography filled with artists ranging from Mainstream Chart Toppers such as Sigma, The Prodigy, Cascada and Dizzee Rascal to Electronic masters Xilent & Fedde Le Grand, all the way through to Rave Originators such as Slipmatt, SL2, DJ Seduction, DJ Rap, & Liquid.
Evolving from opposite ends of the Rave spectrum. T-Phonic, a talented saxophonist swapped his sax for the sampler and applied his music theory to music production and major success was quickly achieved as Kinetics. His remix of Oz & Jkeyz 'Back To My Other Life' was declared 'the best song times infinity' by Bobby Friction & Nihal and played on their BBC Radio1 show for over two years. It also featured on their 200,000-plus selling compilation 'Bobby Friction & Nihal Presents'.
Further high profile success occurred when he won the top spot on Bailey's unsigned competition on BBC Radio 1Xtra with 'Keep Moving'. This attracted the attention of Futurebound who signed the track for release on his highly-rated imprint Viper.
His next release was a huge collaboration with chart topping Sigma and Angie Brown, as well as remixing Kosheen before signing to AEI, the people behind Titan, Drum & Bass Arena & UKF.  All Night Long, Positive (Feat Elbie), Headvice and The Resurrection (feat Modula) followed, proving his versatility and providing a wide spectrum of dnb.
Deadman, originating from the mid-early Nineties Hardcore scene under DJ Storm. After countless Vinyl Singles, a Radio1 'In New DJ's we trust' Guest Mix and features on genre defining Platinum selling albums such as 'Bonkers' he switched to Al Storm and armed with an extensive Engineering and Production client list & more Mainstream Compilation appearances, signed to the Iconic Raver Baby label and later collected a coveted 'Hardcore Heaven Award at Westfest in 2009 before having the honour of supplying backing music for the BBC World Cup semi-final footage in 2010.
Taking a break from the Hardcore scene, he appeared on Bass labels such as Sub Slayers, Passenger Records, & DJ Rap's Propa Talent under his Eat Rave and Black & White pseudonyms and later mixed a volume in the classic series of Breaks compilations 'Breakbeat Bass' for Aquasky's Passenger Imprint, before joining forces with T-Phonic for their first release 'Show Me The Way' which featured on the 2015 edition of Technique's Summer Album.
After tearing up the Summer radio waves in 2016 with their second collaboration 'Reflections' released on Technique and championed by Radio 1, Kiss and Apple Music. The pair decided to team up full time and work as a duo.
They have now signed exclusively to Technique Recordings. Armed with a fresh selection of rave weapons ready to hit the streets.
With Heavyweight  DJ support from Andy C, Hype, TC, Roni Size, Drumsound & Bassline Smith, Sigma, DJ Rap, Friction, Dirtyphonics, Far Too Loud, Neon Lights, John B, B.Traits, The Upbeats, Nicky Blackmarket, The Freestylers and Rene LaVice amongst others and Headline performances in Australia, America, Japan and across Europe T-Phonic & Deadman have a huge year ahead!