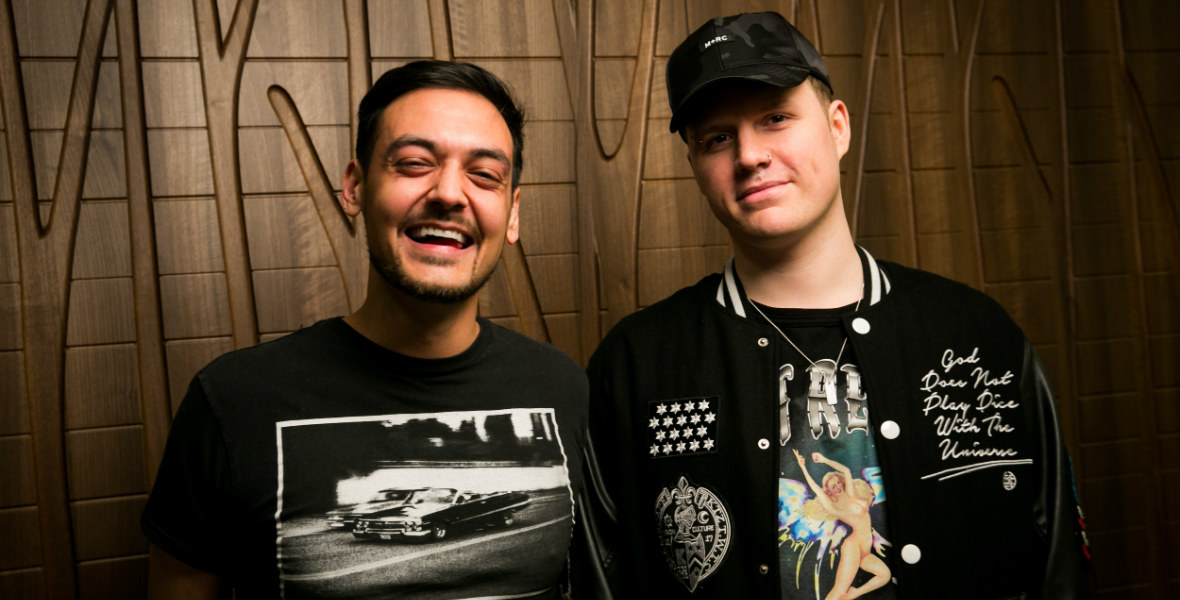 Meet Brian and Russ, aka No Concept.
Coming up in the bass music scene of the UK's south coast, it was almost inevitable that their shared passion for constructing powerful dancefloor beats would lead them to start collaborating. And so the seeds of No Concept were planted.
Brian was already well-established as a dubstep producer, with several million YouTube views and features on massive compilations in his CV. Under the name Dubba Jonny, he'd been responsible for anthems like "All In", and the viral "Dubstep Production" series that walked the line between parody and purist bass-and-beat carnage.
Simultaneously, Russ, aka Russla, was rising through the ranks of Bournemouth's drum 'n' bass scene. As a deejay, he became a regular fixture of the biggest line-ups in the area, sharing flyer-space with A-listers like Shy FX, Sub Zero, Drumsound & Bassline Smith, and Hatcha.
The pair's first forays into production together were, by their own admission, "for fun", but as their joint output started to build a reputation, labels came calling. Adopting the name Glass Cobra, they began to deliver a series of hard, aggressive releases and rave-wrecking back-to-back deejay sets that put them firmly on the map.
No Concept is the next stage of their evolution. Wiping the slate clean with a brand new name, Brian and Russ are coming with a fresh new approach without any thought for sub-genre constraints or preconceptions. Each one of their releases comes loaded with unpredictability coming, as it might, from any part of the drum 'n' bass spectrum.
But, whether they're delivering a sunlit vocal anthem or a viciously filthy rave-weapon, it's always with the same dedication to musical and technical skill that saw them catch the eye of Technique Recordings in the first place. The No Concept story is just beginning.