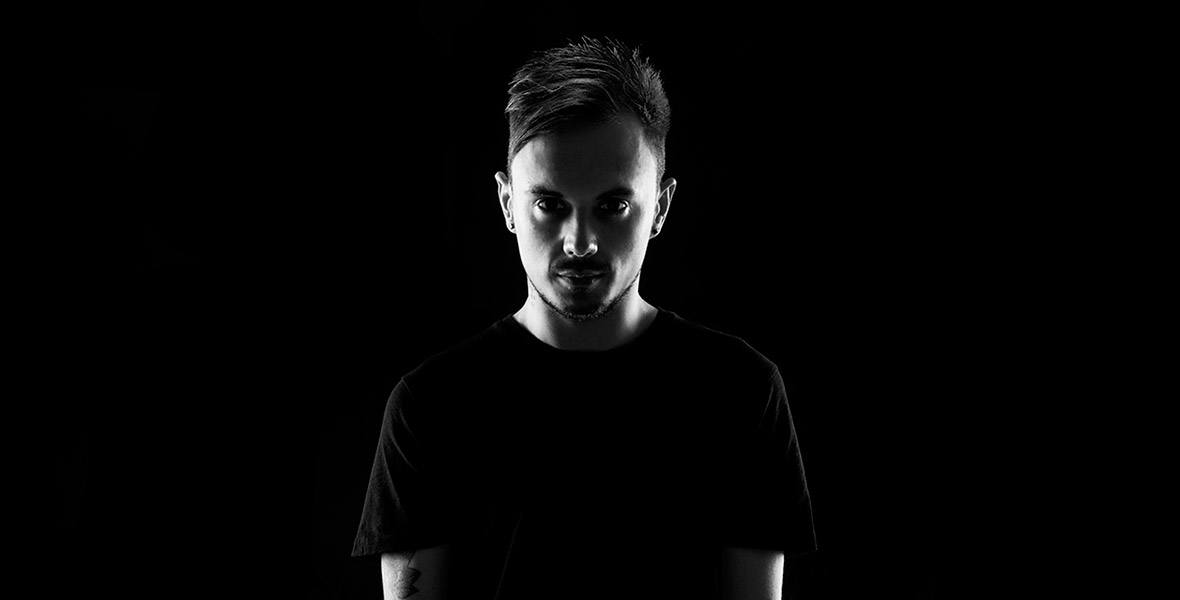 One of Drum and Bass' most important ambassadors, Crissy Criss has become an established force both in the studio and the DJ booth. A versatile leader for the genre as a whole, Crissy is now a household name in broadcasting, DJing and production.
The DJ
Hailing from Leytonstone, Crissy Criss was constantly exposed to pioneers of the primordial Drum and Bass scene and given the best start possible for a certified D&B selector. Given his first pair of decks at five by his stepfather Kenny Ken, Crissy's mum was also the founder of the DJ Agency Ton Management.
Home to the likes of Kenny Ken, Nicky Blackmarket, DJ Rap, Ratpack, EZ Rollers, Peshay and Stevie Hyper D, the musical environment was a huge influence for a young DJ – and proved instrumental in his later career. After hanging round with Drum and Bass' brightest lights, it was no surprise that Crissy soon became interested in following the Drum and Bass heroes he admired.
Crissy's first gigs were played to an empty room, sneaking into Kenny Ken's studio when he wasn't home – but it was at the tender age of barely nine that his career began its meteoric ascent. After months of dedicated practise and lots of broken turntable needles, Crissy's first gig as a DJ came without warning – at an empty Festival at The Essex Showground.
A last minute replacement for Kenny Ken, Crissy ended up playing alongside the likes of Andy C and GQ – names he would regularly be associated with in the future. Four years later aged 13, Crissy had his first ever DJ booking. Handpicked by the mighty DJ Zinc, Crissy warmed up the legendary 'End' club for a line-up that included Mampi Swift, Bad Company and Andy C.
In 2001, Crissy also began playing abroad – solidifying his position as an international top DnB DJ. Since then, Crissy Criss has continued to be a force behind the decks, smashing crowds worldwide – every weekend.
The Broadcaster
As well as delighting crowds in live events, Crissy began to use his ear to play the best tunes on the airwaves. Getting his first break on the legendary Kool FM at 10 years old, Crissy took his first steps to becoming one of DnB's most important broadcasters. Regularly playing with Logan D at the age of 15, Crissy soon graduated from Kool FM, stepping up to BBC's national Radio 1.
The youngest DJ presenter to ever grace the BBC's flagship station, Crissy Criss first started on 'The Residency', An idea championed by Pete Tong. the Residency saw the likes of Eddie Halliwell, Nic Fanciulli & Kutski share a weekly radio slot. After three years, Radio 1Xtra bosses realised what the likes of Kenny Ken and Kool FM already knew, and gave Crissy his own permanent show in 2007.
Since then Crissy Criss has flown the flag for Drum and Bass on the BBC, with his weekly Radio 1Xtra show delighting listeners for a total of ten years. Breaking new artists on the biggest stage, Crissy Criss helped the likes of Netsky, Camo & Krooked, Wilkinson, Flux Pavillion, Doctor P, FuntCase, Metrik, Mind Vortex, Fred V & Grafix, SPY, Dimension and many more become iconic names for those in the know.
As well as servicing the underground, the 1Xtra show also attracted many mainstream accolades – including a Sony Radio Award nomination for his 'Story of the Amen Break' documentary.
Injecting new energy into Drum and Bass, Crissy Criss showed D&B in a new light, with popular features such as 'I'm An MC Get Me Out Of Here' and 'Evolution of Drum&Bass' appealing to bass veterans and newcomers alike.
The epitome of Crissy's work for the genre, Radio 1Xtra's recent 'D&B Soundclash' drew in more listeners than ever, pitting established labels against each other in a celebration of bass music's rich diversity.
Keeping the BBC's flagship urban station on the pulse of underground music, Crissy led 1Xtra to 4 Best Radio Station awards at the prestigious Drum&Bass Awards in 2008, 2009, 2013, 2014.  Using his undeniable mixing talent and respected position, Crissy Criss has become an ambassador for D&B – representing the genre at numerous 1Xtra Live gigs alongside the likes of Alesha Keys, Disclosure, Chase & Status and more.
The Producer
Like many DJ's, Crissy Criss soon caught the producing bug. Beginning his beat making with the Back2Basics label in 2004. It wasn't long before Crissy soon found a home at Drumsound and Bassline Smith's Technique Recordings. Regularly releasing his own tracks from 2010, including the huge 'Give You The World' album with Youngman, releases on a multitude of labels soon followed.
As well as signing his own tunes to the likes of the legendary V Recordings, Crissy also found time to launch his own imprint: The Zoooo Records – a label which has helped break a new wave of electronic artists. As one half of experimental bass music project DeadExit, Crissy has also remixed the likes of Drumsound & Bassline Smith, Deekline, DubFX, Krafty Kuts, FuntCase, Cookie Monsta, Dems, DDoubleE and Elicit, as well as appearing on Doctor P & Flux Pavilion's flagship label Circus Records and Datsik's: FirePower imprint.
Now, after a discography encompassing D&B, Dubstep, HipHop and a Top 40 co-produced track with Shy FX for 'Yasmin – On My Own', Crissy Criss is now ready to start a fresh new chapter in his production story.
A statement of intent, Crissy's latest track 'Create the Future' was played on his last ever radio show for the BBC, and immediately gained Radio and DJ support from Annie Mac, Zane Lowe, MistaJam, Andy C, DJ Hype, Sub Focus, Matrix & Futurebound, Friction, Drumsound & Bassline Smith, Annie Nightingale, London Electricity and many more.
Creating The Future
Now putting his talents to use in the studio and behind the DJ Booth, 2015 is set to be the biggest year yet for one of the most versatile, exciting leaders of the Drum and Bass scene.
Bookings: Urban Agency