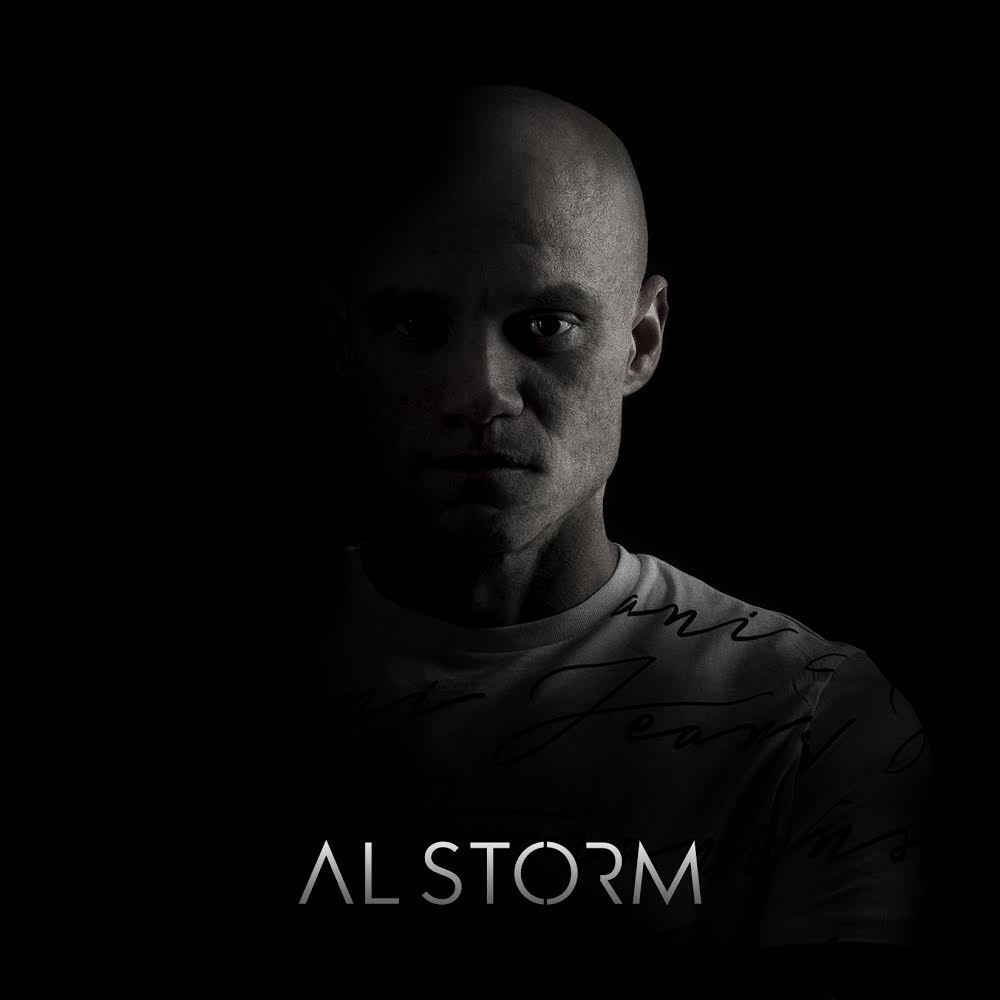 Originating from the early Nineties Rave scene, and known for his pioneering sound encapsulating a broad range of musical influences, Al Storm (amongst his many aliases), has amassed an extensive and highly eclectic production and remix biography over the last 25 years, covering almost every shade of the dance music spectrum. The list of artists he's collaborated with, engineered for, or who have employed him to officially remix their work, is as varied as his discography. The likes of The Prodigy, Xilent, Cascada, Liquid, Kutski & Dizzee Rascal, through to Rave Originators, Ellis Dee, DJ Rap, Ratpack, Slipmatt & DJ Seduction are just a few of the headline acts with whom he has worked. In 2009 he signed to the iconic 'Raver Baby' label, cementing his status in Hardcore history, and shortly after he won a much coveted 'Hardcore Heaven Award' at Westfest in recognition of his work.
Outside of the studio, he continued to tour relentlessly around the globe, from Australia, USA, Japan & Russia to Europe and beyond, pushing his own unique sound. His music is also regularly licensed around the World in every format, from use in Video Games, multi-national Les Mills Body Combat programs, or even backing music used for the BBC footage of the World Cup semi-final in 2010.
Along with countless vinyl singles, numerous mainstream and underground compilation appearances, Radio 1 guest mixes, and features on genre-defining (and platinum selling) albums such as 'Bonkers' & 'Clubland', he has also mixed over 15 compilations as a DJ himself. He also continues to release his own independent albums through his close work with the award winning Hardcore Underground label, such as 2013's 'Mind Over Matter' with long term friend, production & label partner 'Euphony'. 2018's 'Fractured Mind' albums, and his own 'Dark Shadows' series are also hugely popular, with this latest series already on its 5th installment. It is also seen as one of the most original and ground-breaking series within the genre to date; turning the traditional Hardcore sound on its head, and replacing it with a quirky, Horror infused theme throughout.
Away from Hardcore, Al Storm's versatility has also seen him appear on respected "bass music" labels such as Sub Slayers, Passenger Records, & DJ Rap's Propa Talent (under his Eat Rave and Black & White pseudonyms), and later he had the honour of mixing a volume in the iconic series of Breaks compilations 'Breakbeat Bass' for Aquasky's Passenger Imprint, setting the tone for what was to come.
Going back to his underground roots, 2016 saw him join forces with T-Phonic under his 'Deadman' alias for their infectious summer D&B hit 'Reflections', released on the acclaimed Technique label, and championed by Radio 1, Kiss and Apple Music alike. Simon 'Bassline' Smith signed them to the label shortly after wards, and a DNB60 mix for Friction on Radio 1 followed, along with two successful single releases. From the haunting 'Scare Tactics' to the Synth fueled 'Open Your Eyes', and their own twisted take on Jump Up 'Maniac', the versatile duo have now switched their focus once again toward more solo work.
2018, and the artist formerly known as Deadman (and many other names besides), has now killed off all of his other aliases to work solely under the 'Al Storm' moniker. Under the management and guidance of Technique for his D&B productions, you can expect a heavy onslaught of his unique, Jungle & Classic Rave edged take on Drum & Bass tearing up raves & festivals around the globe.